How to Use Oregon's COVID-19 Symptom Checker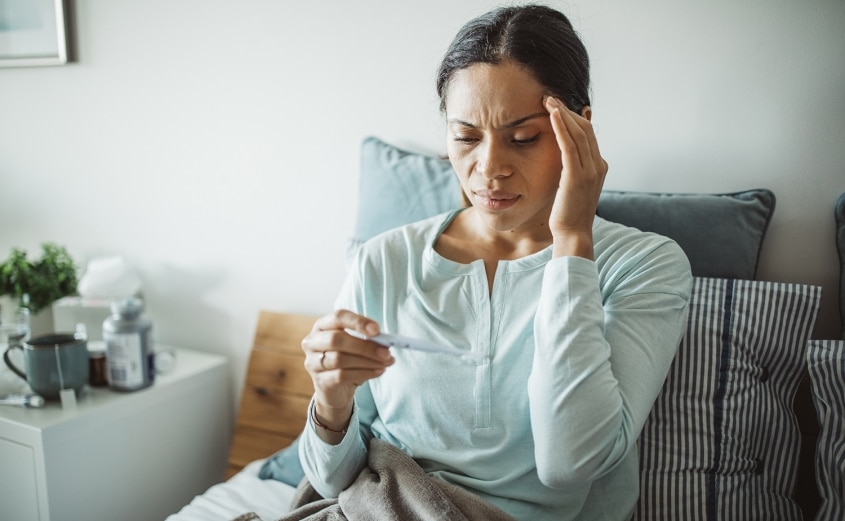 Are you worried that you might have the novel coronavirus, but think you might not meet the criteria to be officially tested? Last week, the State of Oregon launched a "Coronavirus Checker" online program that checks your symptoms and gives you advice based on clinical best practices, current CDC guidelines, illness severity, and risk factors like age and underlying medical conditions.
The website, c19oregon.com, will direct you to a hospital with enough capacity to treat you, if it determines you need emergency care. If you don't have severe symptoms, it will direct you to continue to maintain your social distance but recommend that you call a health care provider. During the season change that causes symptoms fairly like those of COVID-19, this tool will be a very helpful device in calming concern that you may have caught the virus.
Once you've clicked the link above, it will take you to the home page, which has a "Get Started" bar.
Click the "Get Started" Bar
Once clicked, the site guides you to a second page, which explains that this does not replace or constitute the practice of medicine—as always, if you believe that someone in your care is incredibly sick, call a health care professional. If you scroll to the bottom of the page, it requests that you accept terms and conditions.
Accept the Terms & Conditions
Next, in order to gather accurate data about you, the website requests your age.
Enter your age into the empty field provided, then click "Next"
Then, it asks your location.
Enter your zip code in the empty field, and click "Next"
Next, it requests information on your symptoms. The options are fever, cough, shortness of breath, fatigue, body aches, headache, diarrhea, sore throat, loss of sense of smell or taste, or none of the above.
Choose all the symptoms you currently have, then click "Next"
Next, it asks if you have had any life-threatening signs since you became sick. Some options include a very hard time breathing, unable to keep down food or drink for 12 hours, feeling lightheaded, or having altered or slurred speech.
If you have experienced any of those symptoms, choose them, then click "Next"
Do you have any underlying medical conditions? This website wants to know. The website gives a list of common pre-existing conditions, and requests that you choose all the conditions you have been diagnosed with.
Choose your underlying conditions and click "Next"
Once you have completed these steps, you should find yourself at the final page, which gives you a summary of what you reported, as well as recommendations for reaching out to a health care provider, or for immediately seeking emergency help. The website also offers information on how to protect yourself, as well as up-to-date information from the CDC about how the virus spreads.
For more resources and information, you can also visit the Coalition for a Healthy Oregon's resource page, which is updated weekly.
https://cohoplans.org/wp-content/uploads/2020/04/iStock-1134952868.jpg
1000
1500
Coalition for a Healthy Oregon
https://cohoplans.org/wp-content/uploads/2023/10/coho-logo-1-1030x261.png
Coalition for a Healthy Oregon
2020-04-16 19:30:34
2023-06-26 17:04:02
How to Use Oregon's COVID-19 Symptom Checker