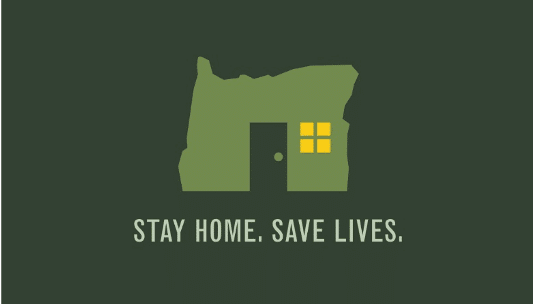 What should I do if I lose my job?
Due to the Covid-19 outbreak, our unemployment benefits are quickly being expanded to include those that are out of work due to the virus. If you would like to apply for unemployment benefits, you can do so here. If you are still employed, but need sick time, here is a resource to walk you through your rights to sick time.
What should I do if I lose my health insurance?
If you have been laid off, you may be eligible for Medicaid, a government-funded insurance plan. You can apply for those Oregon Health Plan benefits here.
What should I do if I need access to mental health services?
If you are enrolled in the Oregon Health Plan, you should have access to a mental health provider, but we recognize that sometimes wait times or lack of providers taking new patients might be a concern. Here are some more resources:
What should I do if I believe my family needs food assistance?
If you are concerned about where you next meal may come from, or think your family might need SNAP assistance, you can apply for those benefits here. Here are some more food resources:
What should I do if I am concerned that someone isn't following the Executive Order?
Governor Brown's executive order of "Stay Home, Save Lives", is enforced through a complaint system, in which Oregonians hold each other accountable for not leaving their homes, and operating their businesses in a fashion that follows this order. However, if you're interested in reporting someone that may not be complying with the order, please do not call 911. You can file a report by calling the police non-emergency line. That number is: (503)823-3333.
I've heard rumors that gas stations are moving to self-service only, is this true?
Long story short, no, the rumors aren't true. Our state clarified the temporary suspension of full-service gas pumping, saying that self-service is not mandatory. This policy was put into place as gas station owners struggle to fully staff their businesses, due to illness, childcare issues, and safety concerns. The only time self-service gas will be mandatory is if the state's gas station workforce continues to dwindle, and you happen to get gas from a station that does not have enough staff to complete full-service gas requirements. Don't know how to pump gas? Learn here.
https://cohoplans.org/wp-content/uploads/2020/03/stay-home.png
304
533
Coalition for a Healthy Oregon
https://cohoplans.org/wp-content/uploads/2023/10/coho-logo-1-1030x261.png
Coalition for a Healthy Oregon
2020-04-02 15:51:25
2023-06-26 17:04:05
Resources